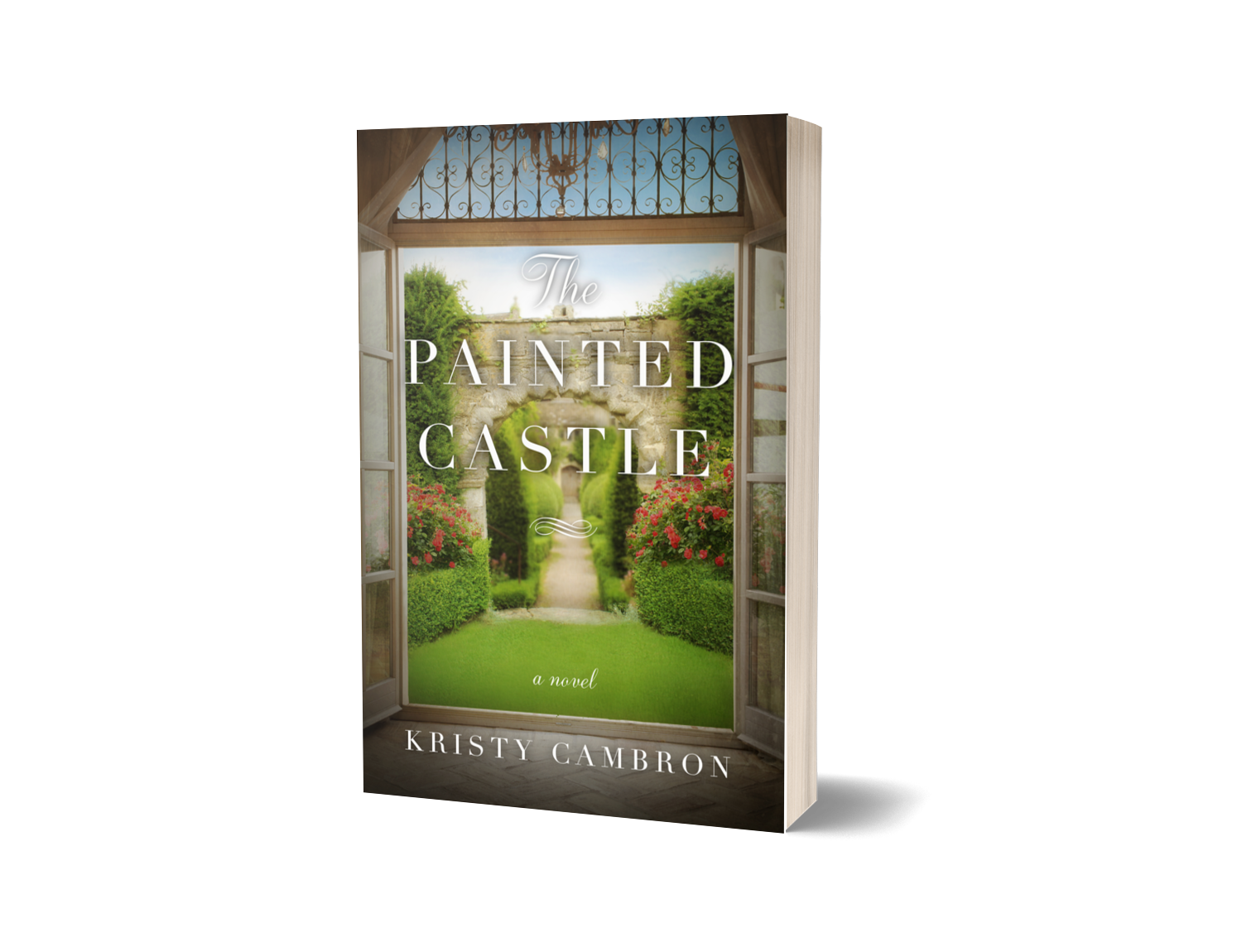 "Cambron (Castle on the Rise) concludes her Lost Castle series ...  anchoring three distinct stories in three eras to one location in this thrilling tale."
—Publishers Weekly
A war-torn estate holding its secrets close. A lost library bricked off from the world. And a portrait-maker's unknown masterpiece of a Queen named Victoria… What stories do they long to tell?
It was supposed to be a one-week snatch-and-grab: survey an art find, collect a hefty fee, and use that to settle historian Kiera Foley's life back into balance. But from the moment she sets foot in the East Suffolk countryside, the mystery of an old English manor, a crumbling beekeeper's cottage, and a library that had long ago been sealed off brick by brick, all stir more questions than answers. What begins as a novice assignment instead peels back layers, lulling Keira into the depths of the estate's long-forgotten history.
Despite questions swirling around the enigmatic, rumored art thief who's employed her, Keira finds the existence of a portrait captivating enough to upend all of her expectations. This one could be a twin—a painting so close in composition to a known masterpiece, it may be rendered priceless if it truly captured the likeness of a young Queen named Victoria…
1842— In order to salvage what's left of her family's shaky circumstances, artist Elizabeth Meade knows her duty must be to marry well. But she hopes looks can be deceiving enough to hide her true motives behind a congenial smile and gain entry into the ballrooms of England's noble elite. Instead of husband-hunting, Elizabeth searches for the one thing that's seared to her memory—the eyes of her father's killer, whom she unwittingly sketched one snowy night in Piccadilly ten years before. She never expects to find answers tucked away in the countryside at Parham Hill, in the form of a portrait-maker who could help her artist dreams come true, if only she could forget the highwayman she's hunted for the last decade—the estate-owner who selects her as his betrothed…
1942—When the 390th Bomb Group arrives at Amelia Woods' Parham Hill Estate, the American flyboys bring playing cards, B-17 "flying fortresses", and enough bravado to believe they can triumph over Hitler just by staring him down. Amelia isn't certain, and she's unwilling to compromise the safety and security in a carefully-crafted world she's built for the dozens of London-evacuated children left in her charge. But with Anderson shelters buried in the gardens and an Allied airfield a stone's throw away, Amelia may have no choice but to wait out the war under blackouts and bombs, and accept help from the captain who offers it—even if it means risking all she has left of her late husband's memory…
From the streets of Piccadilly and the lavish halls of Buckingham Palace to the countryside surrounding Framlingham Castle, a warn-torn estate, a hidden library, and the lost portrait of a queen come together to write the final chapter in the Lost Castle series. Set in three time periods—the rapid change of Victorian England, the tumultuous skies over England's eastern shores in WWII, and modern day—The Painted Castle unfolds a legacy of faith and the family we fight for, of risk and reward, and the artful crafting of a story that can be generations in the making… yet still change everything about a single life.
"Offering a strong reminder that first impressions do not always tell the whole story, Cambron wraps up her time-swapping series with this delightful portrait of a stately manor over the course of two centuries." 
—PUBLISHERS WEEKLY 
"Cambron (The Illusionist's Apprentice, 2017) masterfully intertwines centuries of history and romance in this picturesque novel... Vivid visual descriptions will make readers want to linger in the character and time period of each chapter."  
—BOOKLIST [of The Lost Castle]
---