Stories and characters are always on my mind—so I really write everywhere! In fact, I wrote most of my debut novel, The Butterfly and the Violin, on my phone (while working and traveling in my former corporate training career).
As an art history/research writing major in college and now an author, I drift to the places that feed my love for historical research: book store aisles, libraries, universities, museums, traveling to onsite research locations (like a road trip across Ireland, or a visit to former TB sanitarium) and conducting interviews (such as with an Auschwitz-Birkenau survivor, or museum curators at the John and Mable Ringling Museum of Art). I also visit schools and speak at conferences & women's ministry events, and hide away in coffee shop corners to get lost in my story worlds. (You may have heard me talk about my favorite spot with kayaks hanging on the wall…)
The book I read every day: the Bible
The book that most captivated me: Jane Eyre, by Charlotte Brontë
The book that still moves me: Night, by Elie Wiesel 
The book that makes me smile every time: The Scarlet Pimpernel, by Baroness Orczy
The book with my favorite literary character: To Kill a Mockingbird, by Harper Lee
I typically recommend my books for mature 7th/8th grade readers and above (ages 13-14+). 
The theme of hope rising from dark places in history is a constant in my novels, weaving stories where art and history and faith intersect. While all of my books are of a firmly-rooted Christian world view—and will not have gratuitous violence, coarse language, or graphic romance scenes—they do paint historically accurate portraits of themes for mature audiences, such as: war/violence, death, grief/loss, racism, divorce, substance abuse, chronic illness, and the horrors of the Holocaust.  
This is a fallen world, but the light of Jesus Christ eclipses darkness every time—that's the space where I want to pick up my pen and start a new redemption story.
A catalyst for some of the most amazing moments you've ever had in the Bible... Visit the VERSE MAPPING Page to learn more!
Yes, the Verse Mapping Series Bible studies each have a study guide accompanied by a (6) session teaching DVD -or- digital video downloads available at: Vimeo, Christianbook.com and StudyGateway.
For more information, click on a study: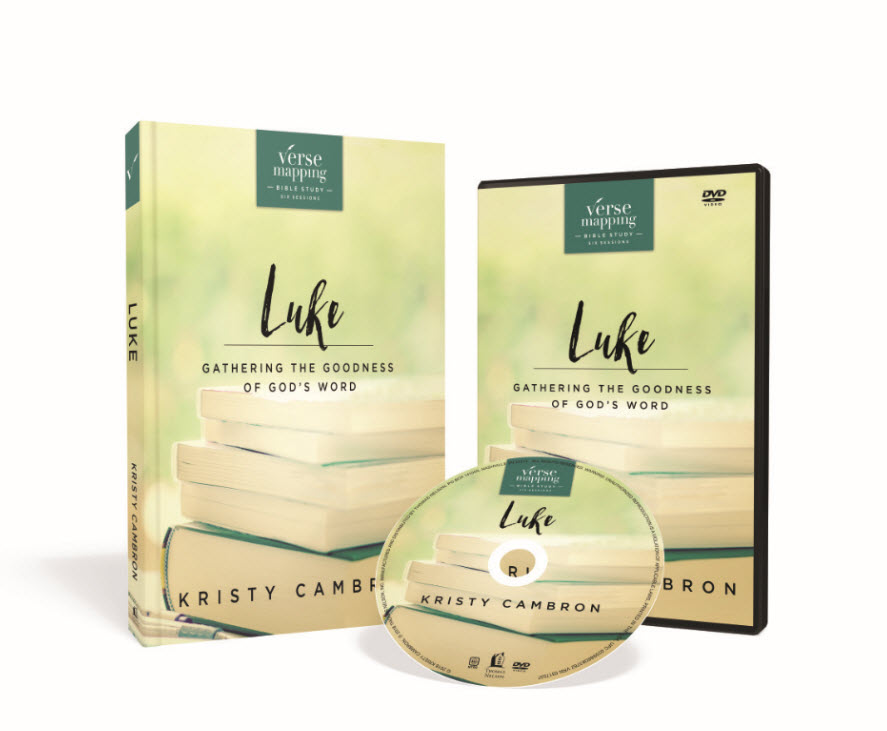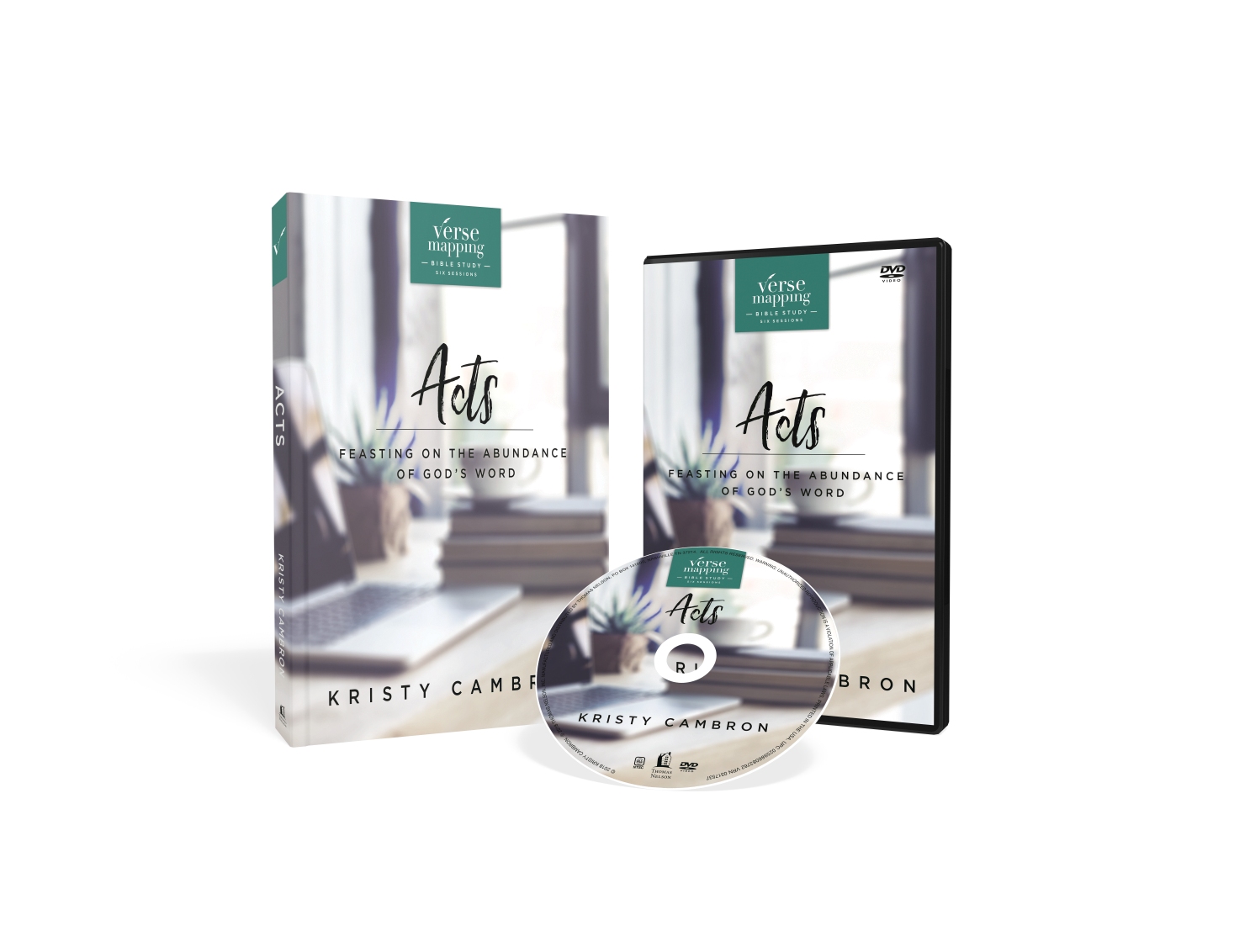 Congratulations on your decision to embark on a writing journey! Knowing (and following) your calling is a big first step. 
Practically speaking, aspiring authors need to read, read, READ—especially in the genre you wish to write. (You have to fall in love with storytelling first.) Write every day. And PRAY about the many decisions ahead of you—What is God calling me to write/speak/communicate? Fiction or nonfiction? Indie or traditional publishing? What genre? What audience? Seeking representation by a literary agent? 
Do your homework and learn all you can about the publishing industry to make the right decisions for you. Links on this website might inform your journey—but always do thorough research and obtain professional legal/financial/career advice on your own. 
---
Exploring your creative calling is a personal journey between you and Christ. This is a favorite book to encourage creatives (or anyone, really) to walk your story road with Him:
THE STORY OF WITH by Allen Arnold: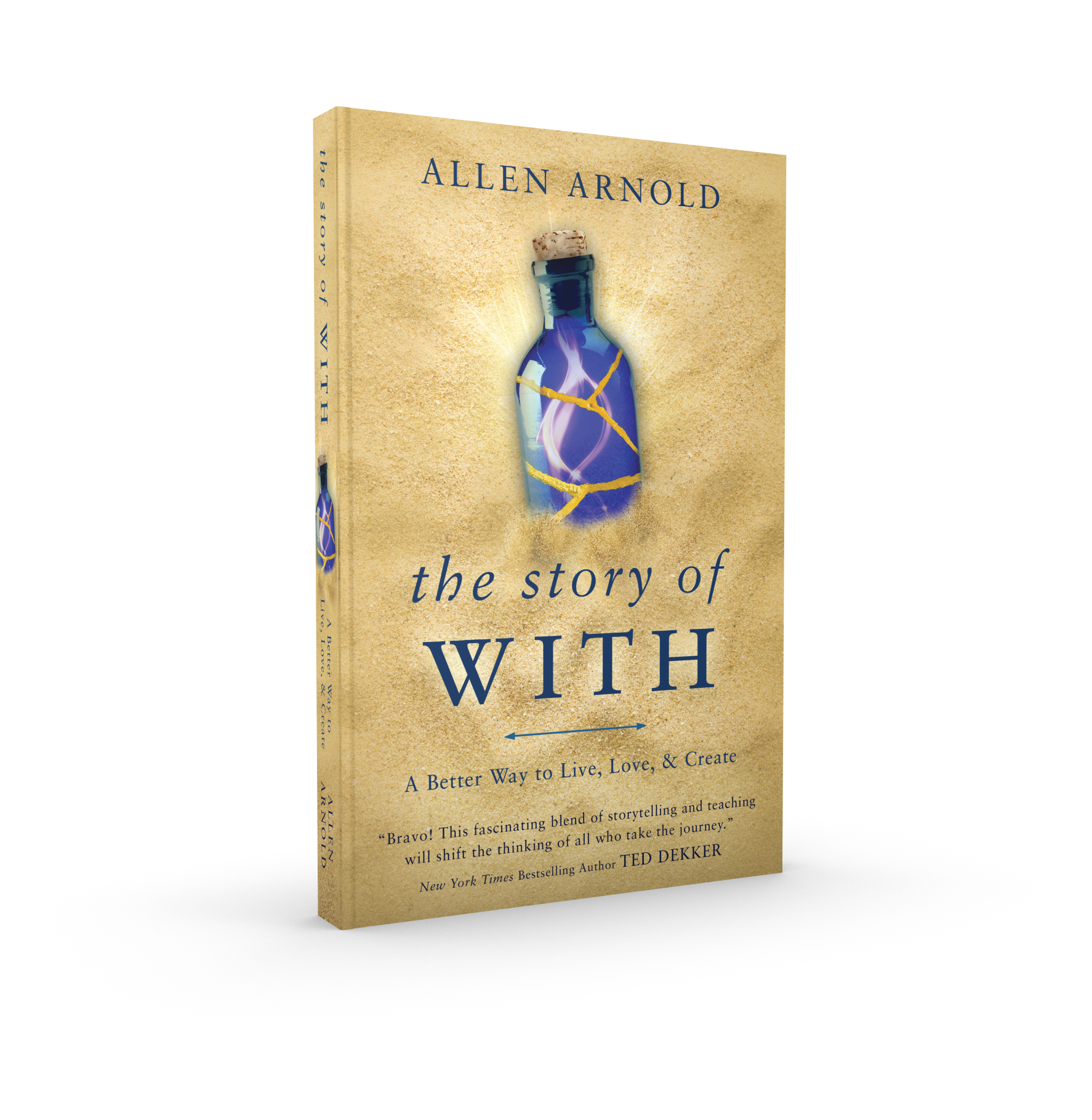 "The Story of With is your roadmap for bigger dreams, greater freedom, and truer success in your creativity. Through a fast-paced allegory infused with key insights, you'll be ushered into a story of deeper identity, intimacy and imagination with God. If you're ready to align your heart with your art, to quit striving, to pursue freedom over formula, and to actively and intimately co-create with the Creator...this is for you."
Available in book, e-book and audio through Amazon.com.
---
I'm asked this question often: How do I get published? 
Because I'm a creative myself, I take the answer very seriously. If you're called to write/speak/create, first consider why— a clear understanding of the WHY you write must come long before you work on the WHAT. (For more on that, click HERE.)
Once you've made the decision to be all-in on this author journey, you have to own it. It will require sacrifice. Dedication. Surrender. For sure, it will become a new part of who you are and this may impact your existing friendships, family, finances, and career aspirations. (This is not legal/financial/career advice -- links here are purely for education or inspiration.) But if you're serious about the journey, the pros behind these links have some helpful info I wished I'd known early on:
Aspiring authors may wish to invest in working with a professional to jump-start their career. If you're interested to learn more about the professional author coaching tools literary agent Rachelle Gardner offers, visit AuthorSchool.com.  (Affiliate Link) 
You may also seek membership with a professional writing organization—such as the American Christian Fiction Writers (ACFW)—or enter legitimate unpublished writing contests. That's not to say you have to win contests to pursue a career as a writer. You might not need to. The first editor who reads your work may find such promise that you're snapped up immediately. (Well done, you!) But if not… remember that your journey to publication will be YOUR story road with God, and it will be unique. Keep going—and stay in step with Jesus along the way!  
With JOY in the journey,